ลาโฟลี่ ลอดจ์
สำผัสกับบรรยากาศเหนือการเวลาที่แท้จริง
โรงแรม ลาโฟลี่ ลอดจ์ เป็นโรงแรมที่มีเสนห์ตั้งอยู่ที่เกาะดอนแดง.เป็นเกาะที่หันหน้าใส่กับเมืองเก่า จำปาสัก.
ดอนแดงชื่งมีความหมายตามตัวว่าสีแดง,เป็นสวัรรค์อันเงียบสงบภายในพื้นที่คุ้มครองร่วมกับวัดภูโดยองการยูเนสโก,ชื่งป็นสถานที่ที่รู้จักในเรื่องพระอาทิตย์ตกที่โดดเด่น.ลูกค้าจะได้ค้นพบกับวิถีชีวิตและการต้อนรับแบบดั้งเดิมของชาวบ้านในลาวใต้,ชื่งเป็นความรับที่ได้รับการดูแลเป็นอย่างดี.
ลาโฟลี่ ลอดจ์ มีห้องทังหมด26ห้องชื่งมีร้ะบียงส่วนตัวพร้อมทิวทัศน์มุมกว้างของแม่น้ำโขง,มีหาดชายอันสวยงามและภูเขาศักดิ์สิทธิ์ของวัดภูจำปาสักอยู่ทางด้านหน้า.
Bungalows and Suites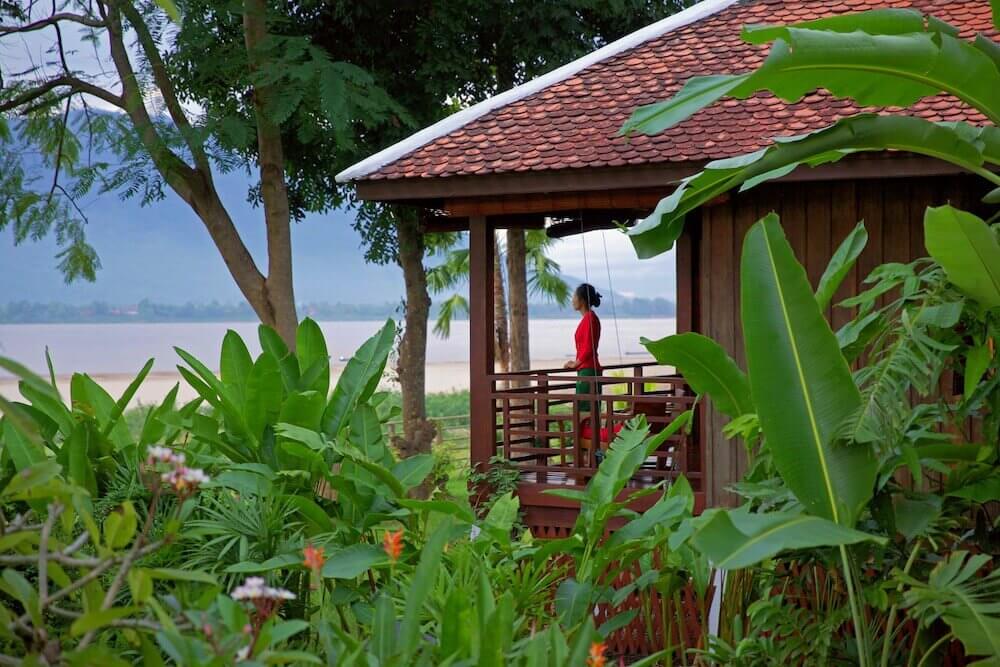 Bungalows with stunning Mekong view
Embrace the allure of Meko…
EXPLORE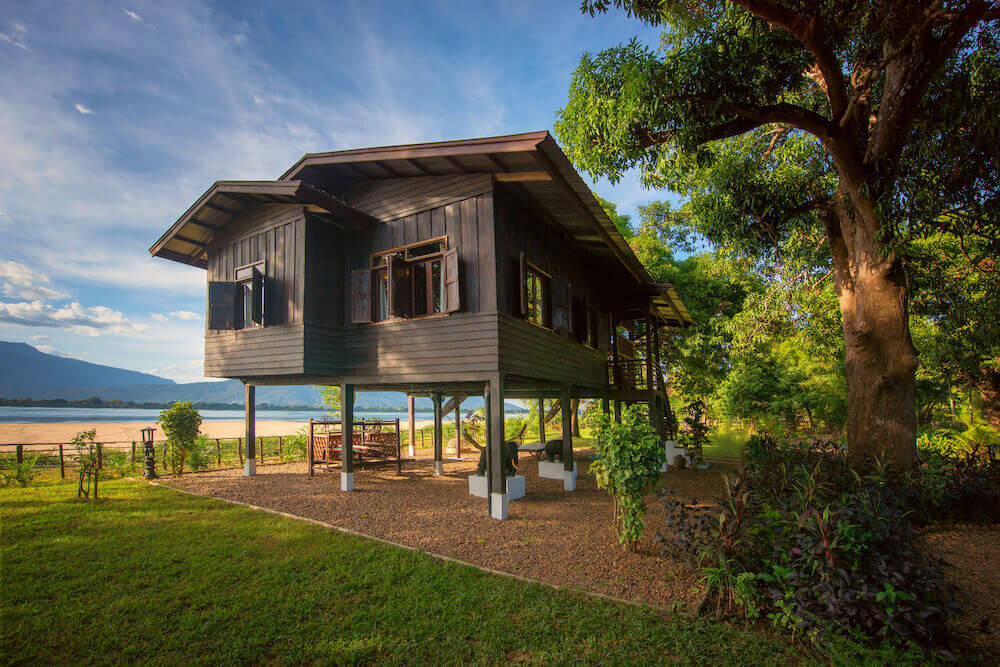 Ban Lao: The traditional Lao house
Step into the enchanting w…
EXPLORE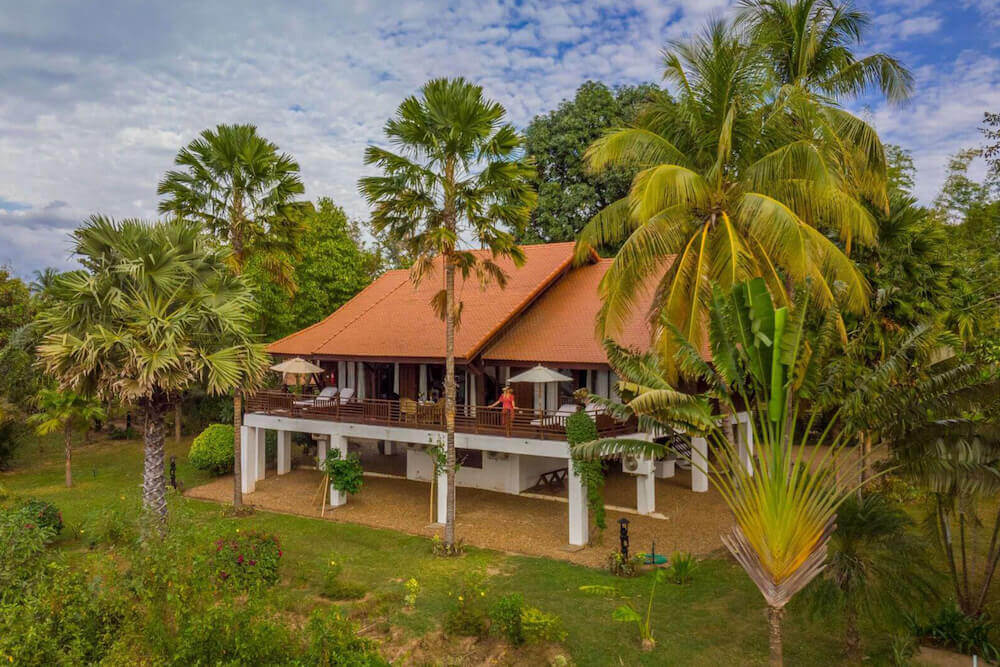 Private Villa with panoramic view
Experience the ultimate in…
EXPLORE
Bungalows with stunning Mekong view
Embrace the allure of Mekong's enchanting vis…
EXPLORE
Ban Lao: The traditional Lao house
Step into the enchanting world of Ban Lao, th…
EXPLORE
Private Villa with panoramic view
Experience the ultimate in privacy and comfor…
EXPLORE
ในโลกของการท่องเที่ยว
ผุ้คนน่ารัก กับประสบการที่ยากจะหาสัมผัสได้

"Delightful accommodation in a serene location – highly recommend"
"
This is a delightful lodge which we highly recommend. The staff were attentive, kind and helpful. The rooms were large, very comfortable and very well equipped. We were able to arrange airport pick up and drop offs and tours to the surrounding areas, through the lodge with an amazing tour guide/driver Mr Mee (an island local) to Vat Phou (beautiful ruins in gorgeous surroundings), Si Phan Don (4000 islands) and the Bolaven Plateau and Tad Fane Waterfall where my guys loved ziplining over waterfalls. Thanks everyone for a wonderful visit!
"
Traveled with family

"Such an awesome place to relax"
"
We booked to stay at La Folie for 2 nights and ended up staying another night, we liked it so much. The resort, the rooms, the pool were all lovely and well kept (…). There are bicycles available to explore the leafy lanes and rice fields around the island. The food was excellent – try the fish special in bamboo. The French fries were also addictive! The resort works to provide jobs for the people living on the island and to support projects there. The biggest praise is for the team – all of them looked after us and made sure we were happy and relaxed (…)
"
Traveled as a couple

"Exceptional"
"A five star experience from beginning to end, a very special place (…). The island is beautiful, and the hotel has been set up a bit like a social enterprise to encourage investment in the local people. They grow all lots of their own vegetables, including their own rice in their beautiful on site rice paddy! Staff couldn't be more helpful. Highlights were a sunset river trip on the Mekong complete with snacks and wine, swimming in the pool with beautiful views, breakfast on our terrace, and a bike ride around the traffic free island. They also arranged all of our transfers (…) Thanks again to the lovely team, what a special start to our honeymoon!"
1 night - Couple

"Loved our stay at La Folie"
"
Breakfast was very nice and generous options.
Dinner was very nice too especially the bbq which we had in our own private space.
Staff we exceptional and very friendly and kind.
Manager was an absolute delight and went over and above to make sure we had the best time."
4 nights - Group

"Wonderful hotel on peaceful island with amazing staff"
"On a peaceful island with boat service directly to it, this is a wonderful hotel to spend a few days. The rooms are lovely and most look out onto the Mekong. The staff couldn't be more helpful.
The restaurant serves lovely food at all times with a nice selection of wine. The pool is warm and relaxing. Bikes are free and we highly recommend cycling around the island. The hotel will also organise trips to the temple and also down to four thousand islands. Recommend highly."
2 nights - Family

"A dream!"
"A uniquely located property – only hotel on Don Daeng Island – with traditionally styled accommodation.
Lovely views of the river and mountains behind.
We had a lovely time with the available bicycles exploring the many quaint little villages that dot the island.
Relaxing by the lovely pool in the heat of the afternoon was wonderful."
2 nights - Couple
Your Favorite Moments
Share your memories with @LaFolieLodge
Community Projects
Boat Landings
Local Experience
Island Trails
Community Projects
Explore La Folie's Community Projects, and eco-lodge commitments.
Frequently Asked Questions
Boats
Yes, boat transfers are included in the accommodation. Our boat transfers are part of the seamless experience we offer at La Folie Lodge. Transfers can be booked in advance to accommodate your excursions and transfers.
Transfers
Airports:
–  The nearest airport to Champasak is Paksé International Airport, which is just a 30-minute drive away. Paksé International Airport offers regular flights connecting to popular destinations such as Vientiane, Luang Prabang, Ho Chi Minh City, and Siem Reap.
–  For travelers coming from Thailand, Ubon Ratchathanee Airport is the closest option
Borders:
–  Thailand Border: If you are crossing the border from Thailand, we can assist with transfers from the border point near Pakse.
–  Cambodia Border (near 4000 Islands): For guests traveling from Cambodia and visiting the stunning 4000 Islands area, we can arrange transfers from the border.
Taxis & tours
–  There are taxis available at Paksé International Airport. They can call us to request the boat pickup.
–  We are in close collaboration with local travel agencies, experienced drivers, and knowledgeable guides. They are ready to assist you in reaching your desired destination with comfort and convenience.
Breakfasts
Always included with your booking. Indulge in a delightful breakfast experience that will awaken your senses and set the stage for an amazing day ahead. Enjoy homemade bread, fresh local jams bursting with flavor, and the rich aroma of Bolaven plateau coffee. Also, artisanal cold cuts from Paksé, fresh fruit salad, fruit juices, your choice of eggs, and traditional rice noddle soup.
Dining
The Lodge's Restaurant and Bar are open all day long: fresh lao food, asian fusion, tapas and bites, fresh juices, local coffee, local and imported beers and spirits.
There is a local restaurant on the island, and several restaurants in Champasak town. Our boats will bring you there and come back to pick you up at your convenience. Most restaurants in Champasak can call us at anytime to request the boat pickup.
Honeymoon
Celebrate your love story in style and fall in love all over again at La Folie, the perfect haven for honeymooners.
Itineraries, tours & packages
If you have a specific itinerary in mind for your stay at La Folie Lodge, please do not hesitate to reach out to us. We are more than happy to assist you in arranging various excursions and connecting you with our trusted partners to create a customized itinerary that suits your preferences.
Whether you're looking to explore Laos or other destinations in Southeast Asia, we're here to ensure your journey is tailored to your desires. Contact us today to start planning your unforgettable adventure.
Best season to visit Southern Laos
The best season to visit Southern Laos depends on your preferences.
From October to May, the "beach season", a beautiful, expansive sandy beach spanning over 500 meters appears in front of the Lodge, creating a picturesque setting.
Alternatively, from July to September, the rainy season brings nourishment to our lush tropical gardens, transforming the island into a vibrant oasis with a unique atmosphere. The rain does not last long, but leaves a refreshing breeze and clears the sky for the most colorful sunsets!
Choose the season that resonates with your desired experience and immerse yourself in the beauty of Southern Laos at La Folie Lodge.
Need more reasons?
Still not convinced? Here is why you should stay with us:
–  Sustainable destination: ASEAN Green Awards, Travelife Candidate
–  Unique location: island resort with access to day excursions to the 4000 islands, Bolaven Plateau, Xe Pian NPA, Champasak old town.
–  Proximity with Southern Laos most iconic UNESCO World Heritage Site of the Vat Phu
–  Community Projects: By staying at the Lodge guests are directly supporting the local community (and you can visit the community projects on the island)
–  Flexible offers and cancellation policy for direct bookings
–  They talk about us: Press articles